SnuzCloud 3-in-1 Sleep Aid
Special Price
£19.95
Regular Price
£29.95
Laybuy
Simply select Pay by Laybuy at checkout.
Returning customers only need to confirm the order to complete the purchase.
New customers can sign up at checkout and start using Laybuy today.
Your order is processed immediately and your payment schedule is established.
Only a sixth is due today and the rest is split over 5 weekly automatic payments on the day of the original purchase.
Simply select Pay by Laybuy at checkout
Login or Register for Laybuy and complete your order in seconds
Complete your purchase using an existing debit or credit card
Pay over 6 weeks and receive your purchase now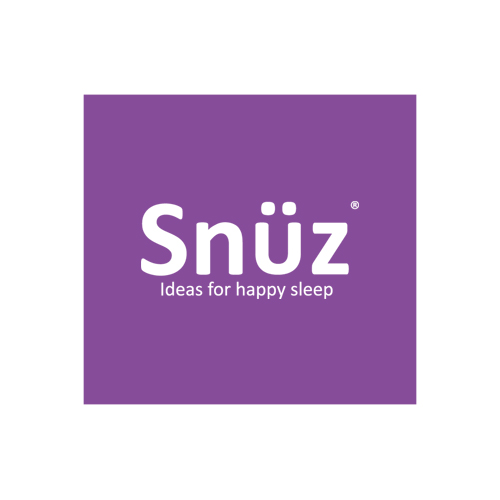 Sleep… every new parent wants more of it! That's why Snuz created SnüzCloud, the new stylish and portable baby sleep aid from Snüz.
With super soft plush fabric, 4 soothing sounds and two light options; help comfort and settle your baby when you need it most!
The cute Snuz Cloud 3-in-1 Sleep Aid in Grey is a portable baby sleep aid, that helps comfort and settle your little one. Easily attach onto a cot bed, car seat, pushchair or carrycot. This cute cloud offers calming mood lights, and 4 soothing sounds to choose from!
Features:
Helps comfort and settle your baby to sleep
4 soothing sounds: heartbeat, pink noise, lullaby & waterfall
Two light options: a calming pink glow & soft white night light
Soft, plush and portable
Attaches to your crib, cot, pram or car seat
Adjustable volume
Safety
Suitable from birth
Size: 26x17cm
Conforms to EN71
All new materials. Surface clean only
Batteries not included. Requires 3 x AAA 1,5v
Fabric composition: 100% polyester
Keep away from fire. Do not suspend directly over baby's head. Soft toys should not be left in a baby's cot. Remove from a sleeping baby. Do not machine wash – surface clean only. Only adults should handle batteries.
Sleep, it's something we all cherish…but when you become a parent it can take on a whole new meaning! We believe that when it comes to a happy parent and child, it starts with a good night's sleep. That's why we created the world of Snüz, so we could shout out loud... but not too loud (!), about sleep.
You May Also Like