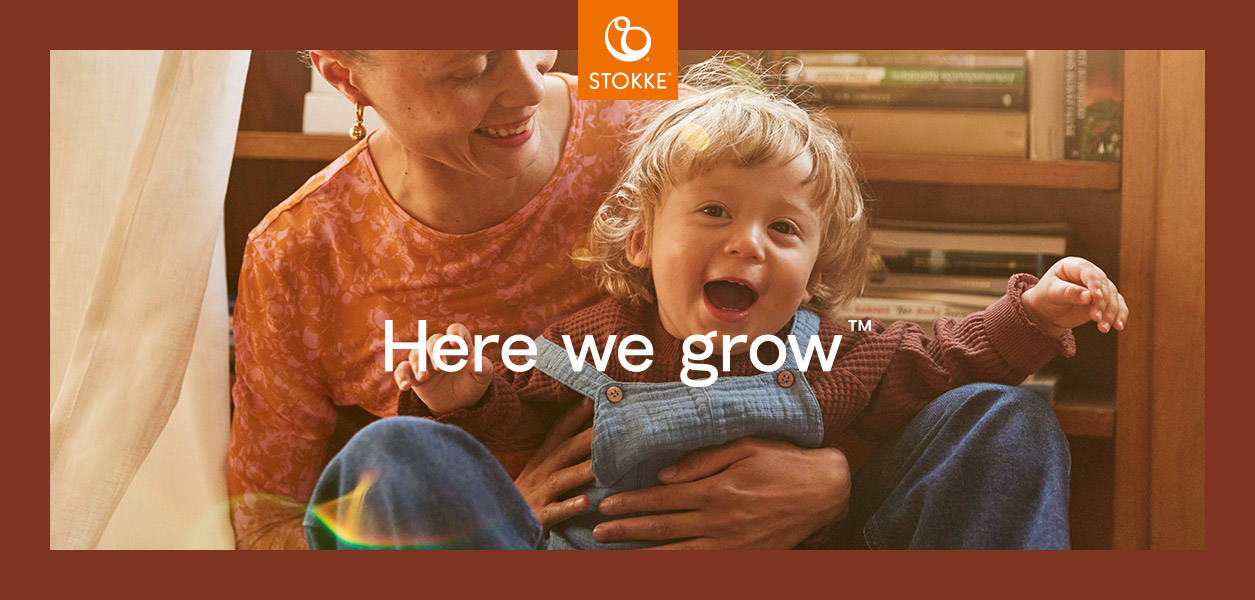 Stokke is a Norwegian brand recognized worldwide for premium solutions for babies and children. For decades, we've combined our passion for healthy child development with Scandinavian design and challenged the ordinary to make beautiful, high-quality products across several categories including high chairs, nursery, strollers, travel and more.

All of our products have a common purpose: to encourage child development and to strengthen bonding between parents and their children. Durable materials, grow-with-your-child functionality, together with timeless design, ensure longevity to our products.

We know you have it in you. There's no right or wrong way. There's only the quest to learn a little more today than yesterday. Here we grow™

Stokke offers innovative high chairs and seating solutions designed to bring your baby into the heart of your family from birth, allowing your child to develop alongside you at the family table.
Grow-with-your-child functionality, ensures proper ergonomics and comfort at every age.

Stokke offers a range of safe, stylish strollers designed to bring your baby closer for bonding while you explore together. Our unique collection of innovative travel products are lightweight, compact & space-saving making them perfect for families on the go.

Stokke offers a full range of high-quality nursery furniture, textiles, accessories and bath products to create your dream nursery. Our nursery furniture employs innovative Scandinavian design that has grow-with-your-child functionality and is made with durable materials for longevity, offering a sustainable choice.
Stokke High Chairs, Pushchairs Car Seats & More 
Founded in Norway in 1932, Stokke provides premium children's furniture solutions including highchairs, strollers, baby carriers, as well as offering home textiles and nursery market products. Their first ever product; the iconic Stokke Tripp Trapp chair was designed by Peter Opsvik in the late 1990s and has grown to be one of the most popular children's highchairs on the market.