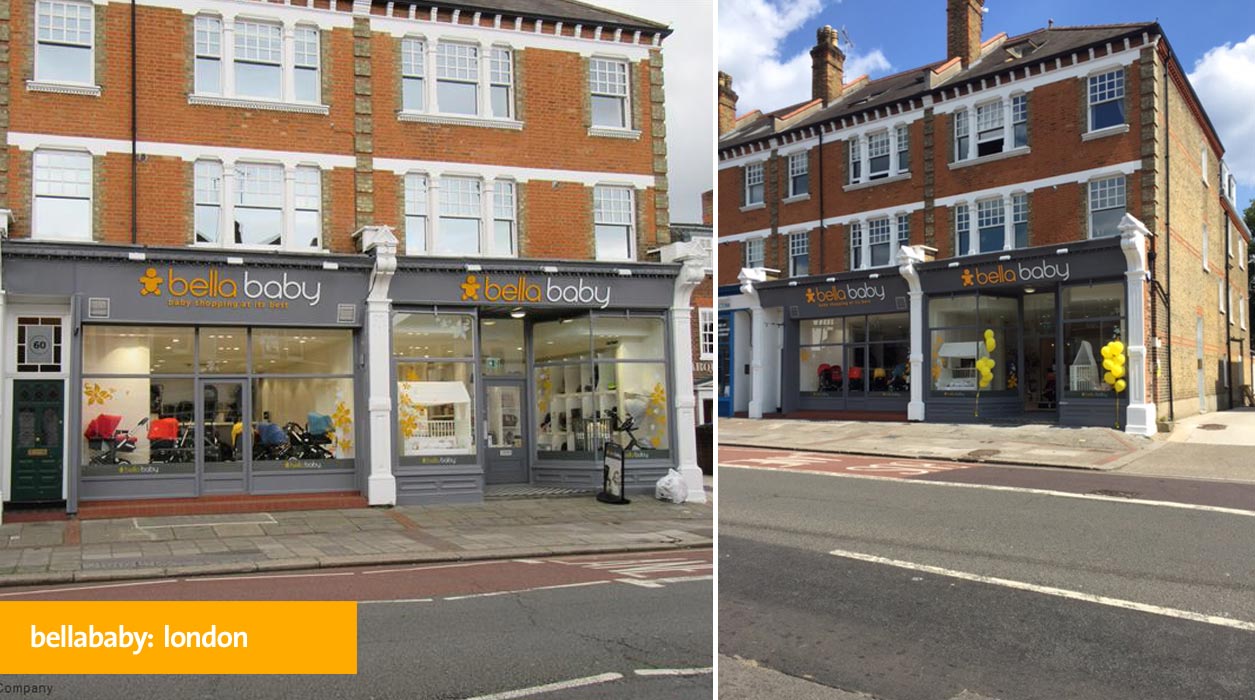 Parenthood Changes Lives
There is nothing more precious than a child! As a new parent, you are embarking on the most exciting and rewarding journey of your life. The team at Bella Baby aim to help you along the way with the practical advice and information that you need to make the right choices for you and your family. Our comprehensive range has been chosen with care to deliver everything you need. With the most sought after brands we have the styles you are looking for and at the best prices. Our honest and personable service will help you to find the perfect stroller, car seat, nursery furniture and much more and all within your budget. The right equipment and accessories will enhance your child's comfort and safety. Their needs change as they grow but we will be with you for the journey.
Going the Extra Mile
Choosing all of the equipment and accessories you need can be a daunting task. There are many options and lifestyle factors to consider but our dedicated, expert team will be with you every step of the way. We take the time to ask you the right questions so you can find the perfect solutions both now and as your children grow. Our loyal customers return to us again and again to benefit from the honest, informative and dedicated service that we provide. Naturally we love nothing more than the many return visits we receive from our most important customers of all - the kids! We always go the extra mile so you and your family don't have to. Both in store and online, you will discover an extensive and carefully chosen range of prams, pushchairs, strollers, car seats, nursery furniture, accessories and equipment drawn from the world's leading brands. Bugaboo, Cybex, Babyzen, Maxi-Cosi, Joolz, iCandy, Mamas & Papas, Stokke, Silver Cross, Babybjorn, Snuz, and Phil & Teds are all names you can trust to deliver on quality and style. We have them all and much more!
Personal Shopping Service
The Bella Baby Personal Shopping Service features a one-to-one, free of charge, bespoke consultation and is available in all 4 stores of our stores; Galway, Dundrum, Maynooth and Cork. You can book your appointment and then relax, knowing that everything will be taken care of.
Safety First with the Best Car Seats
Your child's safety will always be our primary concern. There is a veritable minefield of legislation and information to navigate in order to identify the right seat for both your child and your vehicle. Our expert team will help you to make the right decision. Our impressive range features the outstanding models from Maxi Cosi, Britax, Cybex, Be Safe Kiddy and Stokke. You will discover car seats suitable for newborns and models that your child can use until they are old enough to leave their booster seat behind. All of our car seats adhere to the latest safety standards so you can enjoy complete peace of mind. We only sell the products that we believe in! The Finest Travel Systems, Pushchairs and Strollers for the Journey When it's time to get out and about with your little one, the right stroller could make all the difference. It is vital that you choose a model which suits your child, your home and your lifestyle. We are always here to help and our range features the latest styles from Bugaboo, Stokke, Cybex, Silvercross, UPPAbaby, iCandy, Joolz and more! With the very best travel systems, pushchairs and strollers to choose from, including 3 wheelers, doubles and twins, you are sure to find the perfect solution. Whether you like to run in the park or prefer strolling along the high street, we have the pushchair that will complement your lifestyle.
For the Nursery
Designing your child's nursery is an absolute joy. You will be planning a haven for your little one which is comfortable, safe and stimulating. Our outstanding nursery furniture, drawn from the Bella Baby, Stokke, Mamas & Papas, Snuz and BR Nursery collections, is certainly a great place to start! You can complete your nursery and create the perfect look for your home with our sleeping aids, swaddles and gorgeous bed linen. Don't forget to choose the perfect mattress to partner your chosen cot!
Bathtime and Play
Delivering endless magical moments, bathtime enables you to spend quality time with your child and to build those special bonds. Our range features everything you need to make life easier and to ensure that bathing is safe and fun. Talking of fun! Play is a vital aspect of your little one's development. Our wonderful toys and books will help your child to learn new skills as they play. With our play mats and playpens, your child will also have a safe environment in which to get busy enjoying themselves!
Travel and Safety
There is an exciting world out there and you will want to explore it with your baby. Our carriers and slings will help you to get out and about and don't forget to choose a great changing bag so you can take everything you need along with you. Combing exceptional style with practicality, our changing bags are quite simply must haves. We also feature baby monitors, nightlights, fireplace guards and bed rails so when you are at home, your little one always remains safe and sound.
For the Journey
We understand that you have a lot to think about but we are dedicated to making life easier. You and your family are embarking on an exciting journey with your destination as yet unknown. Our dedicated team will be with you every step of the way, so that you arrive safely wherever are you are going!